This store requires javascript to be enabled for some features to work correctly.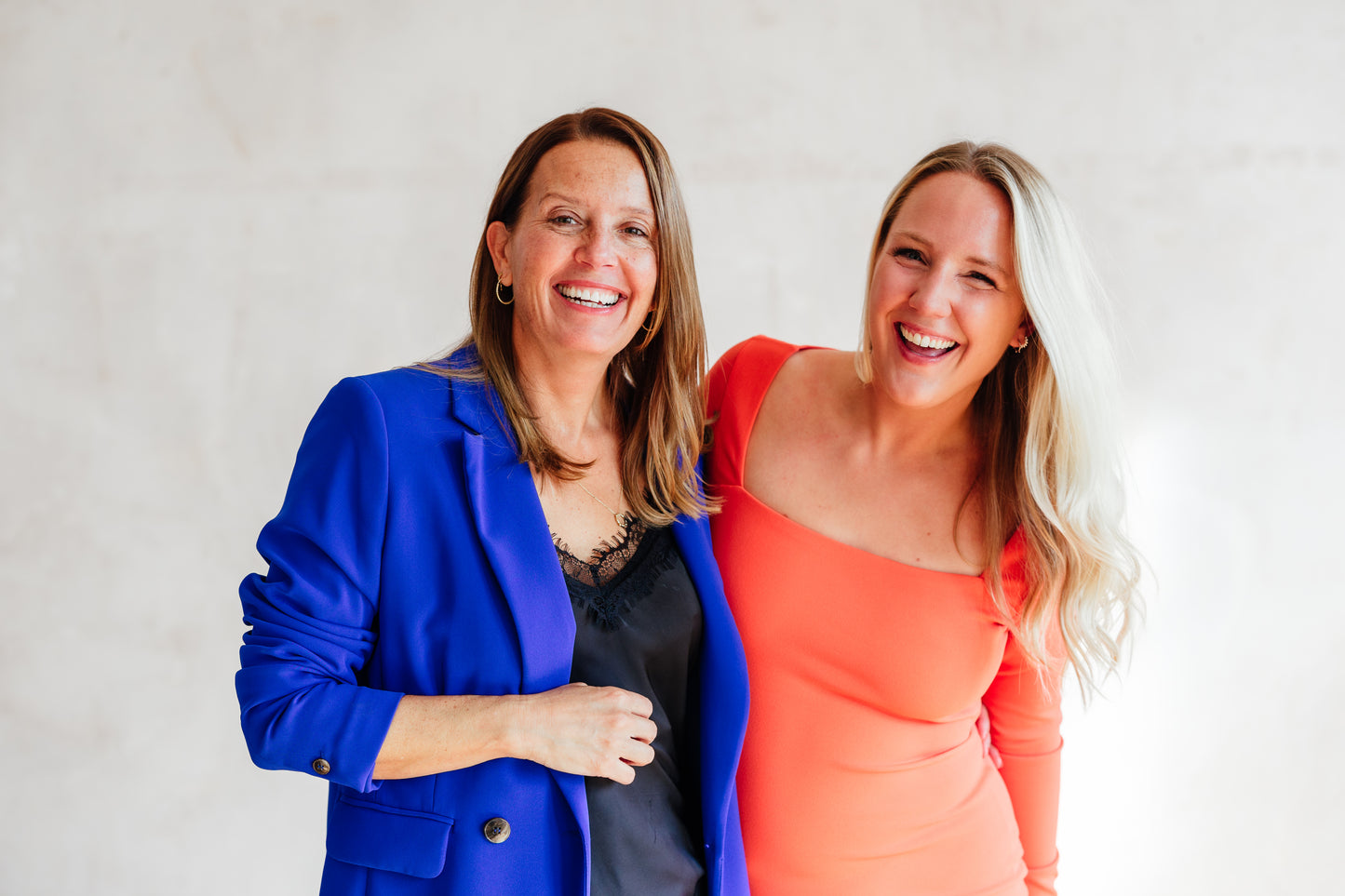 Our Story
Kelly is a mum of four who designed her first pair of leak-proof knickers after struggling with menopause and little bladder leaks when playing hockey.
Coni is mad about menstrual cycles and has a passion for plastic-free periods, She joined Kelly to help more women have stylish, secure and sustainable options for period care. 
Together they are the dream team behind Nixi Body - a brand on a mission to keep you moving through menstruation, motherhood and menopause.
Find out more
Worn and loved by sportswomen
These pants are amazing, I love that I can go about all my usual activities while knowing that I am covered on even the heaviest period days, while I protect the planet by creating zero single use plastic waste.

Laura Crane - Surfer

Having tried them out I genuinely couldn't recommend them enough! I wore them in the gym with leggings on, no VPL, no issues, and if I'm honest they're so comfy I would probably wear them not on my period!

Tammy Beaumont - England Cricketer

These period pants are the best invention ever. The Sporty girl shape makes them comfy and have no VPL and for someone that suffers with very heavy periods, they give me the confidence that I'm not going to leak mid training session or through the night.

Kadeena Cox - Para Olympian

I loved the No VPL and the cute design, They are comfy to run in and, being pregnant, my pelvic floor has been on and off so these gave me more confidence. I love the positive effect on the environment of not needing pads or tampons. Total gamechanger.

Sophie Power - UltraRunner
Let customers speak for us
News
From the blog
First up here's a quick recap on the two main causes of incontinence: Stress incontinence is usually caused by weakening or damage occurring to the...
Luckily more and more menopause symptoms are being discussed and effective treatments for menopause are more widely talked about.  Part of this is due to...