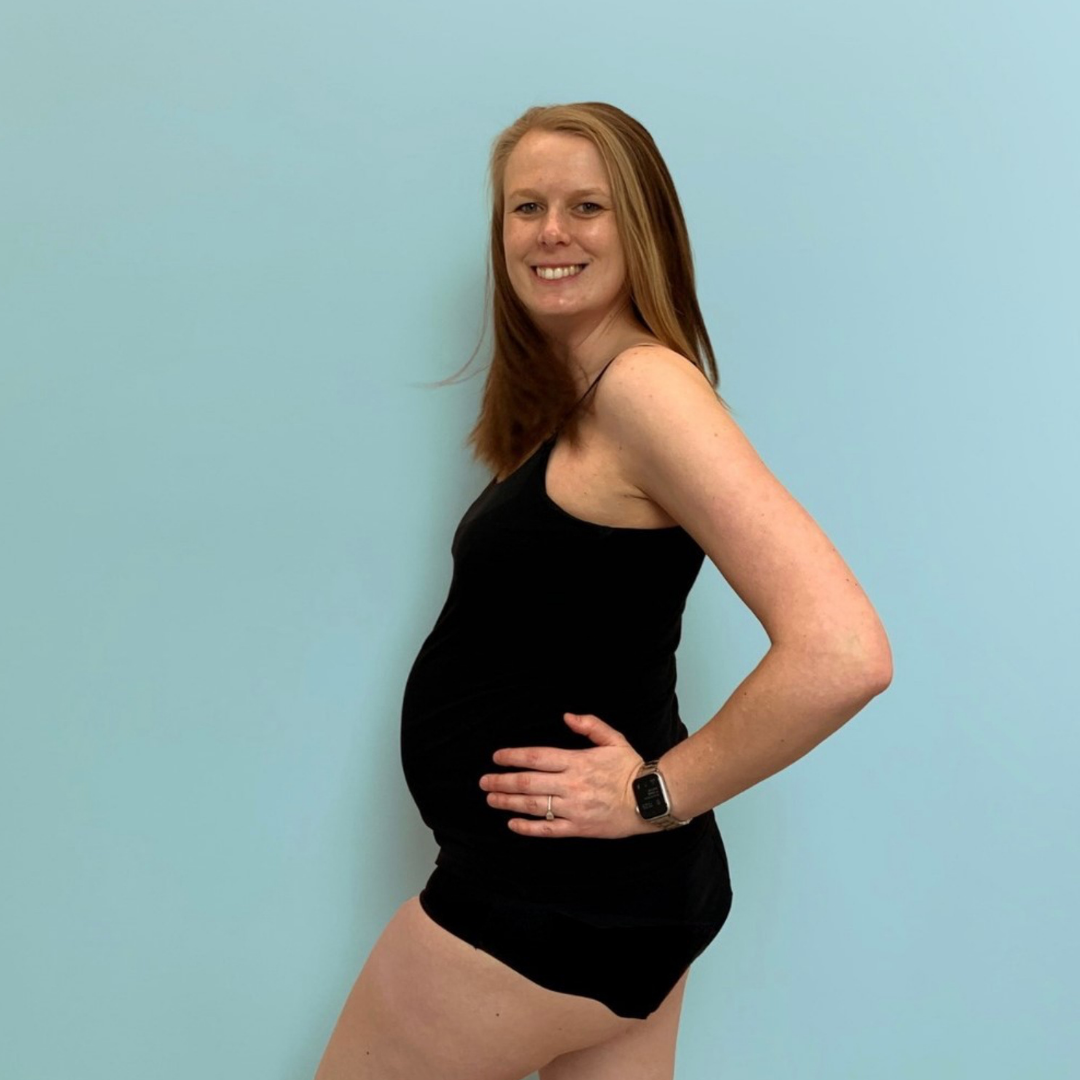 Natal Comfort - The First Front Lying Pregnancy Cushion
Worried about lying on your front during pregnancy? With the Anna Pillow by Natal Comfort, it's both safe and comfortable! We caught up with Natal Comfort founder Karli 
Büchling to hear more about her incredible invention. 
Hi Karli, can you tell us a little bit about you and your background?
I'm a South African born farm girl who relocated with my husband to the UK in 2011 when he was offered an opportunity to work abroad.  We said yes, travelled our butts off and decided in 2018 that the UK is our new home.  I have over 10 years' experience working in software consultancy, including managing teams in delivering software projects. 
You are the founder of Natal comfort - the home of first front lying pregnancy cushion, tell us more about your business journey.
In 2017, as we started thinking about starting a family, I realised that there was no option for mums-to-be to sleep on their stomach during pregnancy.  I immediate assumed that this was due to safety. 
During me researching this concept, I discovered existing medical research that proofs that lying on your stomach during pregnancy actually holds a range of health benefits for both mum & baby.  Our Product Research & Development phase took over 3 years to complete and we finally launched Anna by Natal Comfort in January 2021. 
In addition, we've partnered with the University of Manchester and Saint Mary's Hospital, Manchester to continue building on the existing medical research which will start in 2021, led by Prof Alexander Heazell MBChB(Hons) PhD MRCOG and funded by The Dowager Countess Eleanor Peel Trust (DCEPT). This will be the first of many studies to explore how women can experience healthier, pain-free pregnancies.
 What are the benefits of laying on your front when pregnant?
Lying bump-down during pregnancy is a strange concept to many, but existing medical research shows that spending time on your front holds a range of health benefits for both mum & baby.
Sleeping positions during pregnancy have been researched and associated to many risk factors, the greatest of them all being stillbirth. The second being that lying on your side for extended periods of time places additional strain on your spine and its supporting ligaments due to the extra weight of a growing bump – worsening the pain experienced during pregnancy.
Medical practitioners such as Osteopaths, Physiotherapists & Chiropractors have been treating pregnant women in the prone position as this reduces the tension & pressure on your spine, joints & discs – in return women feel an immediate reduction in pain levels.  In addition, numerous medical research studies have found that this position also:
Improves blood & oxygen flow between mum & baby
Increases Placenta Performance, ensuring fetal growth & development
Promotes optimal fetal positioning, resulting in fewer complications during birth
Improves sleep during pregnancy, poor & disruptive sleep has been linked to increased risk of stillbirth
Reduces stress, not only physically but also mentally due to the relief in pressure & pain
 Can the Anna cushion be used after you have had the baby?
Yes!  Anna creates a safe space for your little one to chill out, giving you piece of mind and a free hand when needed.  The nest-like shape of the cushions assists with controlling reflux because it allows your baby to lie semi-reclined, useful after a feed.
How can we buy one?!
By visiting our website at www.natalcomfort.com.  We offer free 48hr delivery.  With code BP3underwear you can get 10% off.