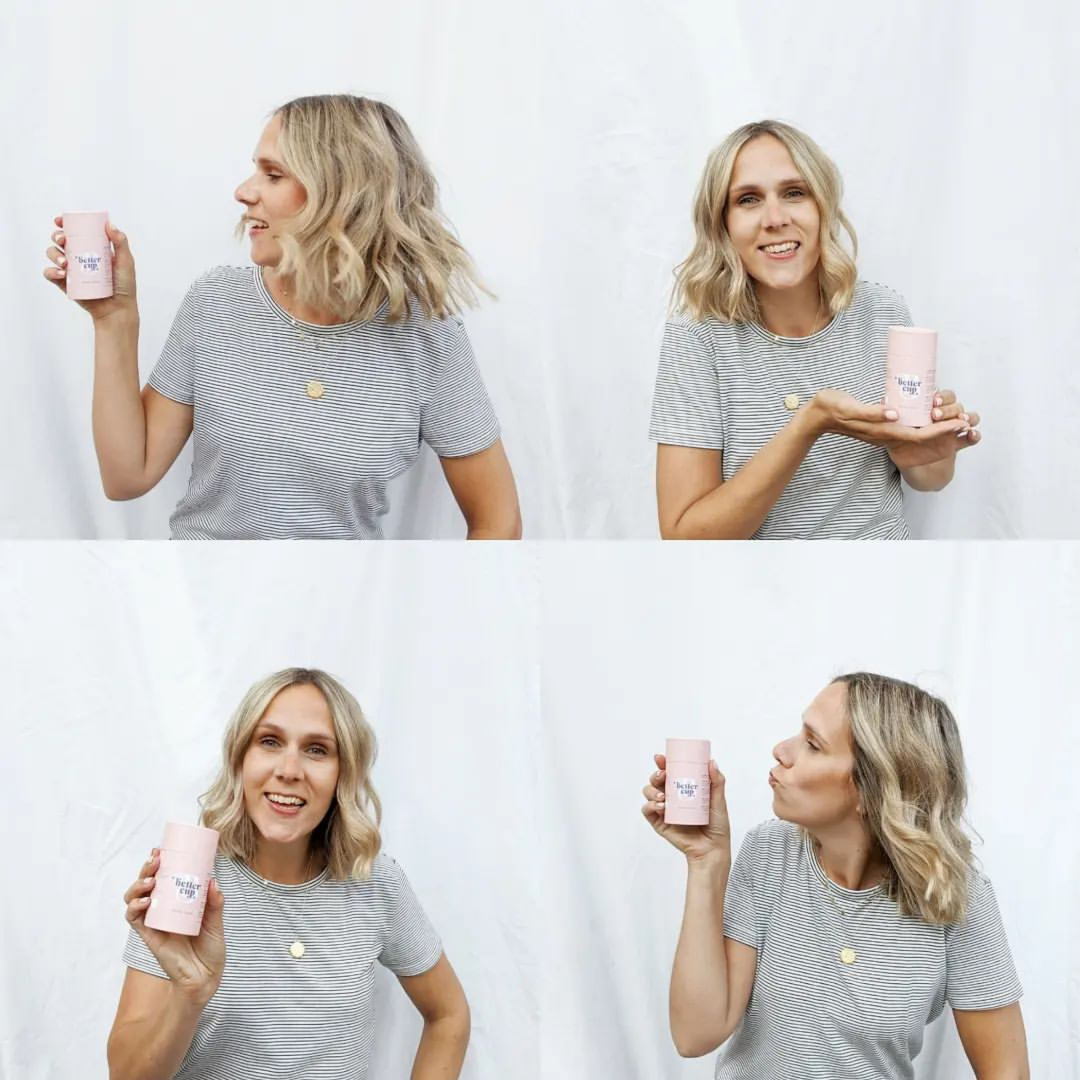 Sustainable period care alternatives - Introducing Bettercup
We are all about plastic free periods here at NIXI Body and menstrual cups are another fantastic sustainable alternative to pads and tampons. We sat down with Ruth Marsden, founder of Bettercup to find her dedication to environmentally friendly period care! 
 We are all about plastic free periods here at Nixi Body and menstrual cups are another fantastic sustainable alternative to pads and tampons. We find that many of our customers like to combine our pants with a cup on the heavier days of their periods - which is why we are huge fans of Bettercup - a business founded by the incredible Ruth Marsden. 
We sat down with Ruth to find out more about Bettercup and her dedication to environmentally friendly period care! 
Hi Ruth! Tell us a little bit more about yourself and why you started Bettercup...
Hello! My name's Ruth, I am 31 and live in Brighton with my husband and two small children. We left the bright lights of London 4 years ago, after a very happy 8 years, in the search of a sunnier seaside existence.
Back in early 2019 I was at the beginning of a journey to make our family home more environmentally friendly, reducing our plastic use and waste. The process got me thinking about how much waste my period was causing each month. I'd heard of menstrual cups previously but always thought they sounded odd and a bit 'icky'. It was my sister making the switch that encouraged me to give one a go myself and it was amazing! I couldn't believe what a better period experience it gave me. Menstrual cups are made from medical grade silicone and last up to 10 years, unlike tampons which are disposable and made up of a concoction of chemicals, plastics and other synthetics. Menstrual cups are so much better for your body as well as being better for the planet. 
 It was around that same time I was chatting to another sister who lives and works in Zimbabwe, at a rural farm school. She was telling me about the issue they have with keeping students in school during their period. The girls there tend to end up missing a week of school every month as they have no suitable sanitary wear.
The dream to start my own business was already in the back of my mind and in that moment the idea behind Bettercup was born. We would create ethically-made, beautifully-packaged menstrual cups and for each one sold, we would donate one.
What are the key benefits of a cup over tampons and pads?
 A Bettercup is made from 100% medical grade silicone, it has no nasties in at all, unlike a tampon/pad which is made from plastics, synthetics and is full of chemicals. A menstrual cup collects your menstrual fluid, which means it sits in your vagina and doesn't interfere at all with your body. A tampon absorbs the menstrual fluid which means it also absorbs other essential fluids that your body needs to maintain it's PH levels and to fight off infections.
A menstrual cup is an hygienic, comfortable, eco-friendly alternative to tampons and pads and I only wish I'd known about them 15 years ago when I started my period!
How long can it stay in?
'Medical-grade' means the silicone has been treated to resist bacteria and so you can safely leave your Bettercup in for up to 12 hours. 
Do they come in different sizes? 
Yes, there are two sizes. Size A if you are under 25 and Size B if you are over 25.  Also Size B if you have given birth vaginally (regardless of age). 
What is it made of?
100% medical grade silicone and nothing else! Pure and simple and kind to your body. 
How long do they last?
Up to 10 years. Saving you from buying (and throwing away) around 10,000 disposable period products.
Any tips for someone who hasn't used one before?
Watch our info videos, read our FAQ page and our How To Use page so that you feel equipped and ready. But most importantly, relax! Getting stressed and worried will encourage your muscles to tense up, making insertion and removal tricky. So take some deep breaths, relax and remind yourself that a cup isn't scary, its actually much nicer for your body. The silicone is soft and supple and works with your vaginal wall to fit you comfortably.
Would anyone struggle to use one? ie. someone with a prolapse or who has just had a baby.
If you have any medical concerns for why you might not get on with a cup I'd suggest you chat to your doctor. 
You can find our more Bettercup and buy yours today right here.